A 26-year-old Kurdish-German woman returns to Turkey and becomes the mayor of her city, near the border with Syria and Iraq. After moving to Germany as a child due to the conflict, on her return the war comes alive.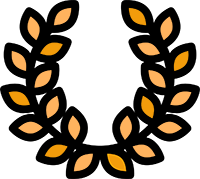 OFFICIAL SELECTIONS: IDFA – International Documentary FF Amsterdam 2016 NL / Max Ophüls FF Saarbrücken / Thessaloniki Documentary FF/ One World FF Prague/ Movies that Matter FF Den Haag/ Achtung Berlin - new Berlin film award/ Crossing Europe FF/ Sehsüchte Int. FF/DOK.fest Munich/ FIDADOC/ dokKa Film Festival/ Krakow Film Festival/ Toleranzgespräche/ Int. Doc. & Short FF Kerala/ Ischia FF/ DUHOK Int. Film Festival/ Nuremberg Int. Human Rights FF/ Arabisches FF Thübingen/ Document Int. Human Rights FF/ Escales Documentaire/ Elle Tournent FF/ Jetzt oder Nie - Filmtage Friedrichshafen/ Copenhagen Kurdish FF/ One World Romania Int. Human Rights Documentary/ Lisbon Kurdish FF/ London Kurdish FF/ Festival international du film de Nancy/ Films Femmes Méditerranée/ Globale Film Festival Berlin
AWARDS: Human Rights Award . Fidadoc FF/ Nominated for the First Step Award/ Open Eyes Youth Jury Award. Nuremberg Int. Human Rights FF/ Special Jury Mention. Prix du Documentaire
Dil Leila. My city, a territory of war
At 26, a young Kurdish-German woman is elected the youngest mayor in Turkey. In a record 81% landslide she is elected mayor of Cizre, a Kurdish capital city that lies in the war-torn region at Turkey's border with Syria and Iraq.
It is here that Leyla was born, but after her father was killed by the Turkish military, she was sent at the age of 5 to live in Germany. After more than 20 years, she returns home.
Her goal is to heal and beautify the civil-war-torn city, which is enjoying a break in the violence. But on the eve of Turkey's parliamentary elections, everything changes, and old memories become more real than ever.