An orphanage in the village of Chitima, Mozambique, becomes a place of transformation for twenty young women who day by day build a future where women cease to be just an object of male abuse and finally conquer a dignified life.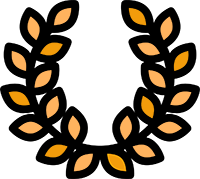 AWARDS: Special Jury Award. Blue Danube Film Festival/ Best Guman Rights Film. Transilvania Shorts/ Human Spirit Short and Excellence for Cinematography. Docs Without Borders Film Festival

OFFICIAL SELECTIONS: Mozambique One Country One Film/ Doshima/ Maazzeni Film Festival/ 12 Months Film festival/ Dhaka International Film Festival/ RushDoc/ Alive Documentary Film Festival/ Romafrica Film Festival/
Dignity, An orphanage for a dignified woman in Mozambique
In addition to dealing with the lack of water, malaria and the very serious economic difficulties of their community, the women of the village of Chitima, in Mozambique, have to endure the marginalization of a society that relegates them to being sexual objects and to perform only domestic occupations. But for twenty young women who have lost their parents an orphanage called O Viveiro is a hope to conquer a future of respect and freedom.
Born from an initiative of an Italian international cooperation institution, O Viveiro has a farm, a canteen, a school, an athletics track and other facilities where young women and other members of the community have access to instructive activities. Teresa, one of the young women who have learned to read and write in the orphanage school, tells us that she is writing the story of her life so that others can know about her liberating experience. Imaculada, another of her companions, introduces us to her work at the local farm, where she is responsible for the hens, cows and sheep.
While not all women who enter O Viveiro manage to stay in the orphanage, each day that passes these twenty young women prepare to leave it with the mission of being role models of their community and forge a much more worthy future for their children. The great achievement of this documentary is to be able to transcend the institutional portrait of a social center to be a document of a transforming experience that can inspire new generations of women and men.