By closely following Central American migrants on their perilous journey to the US-Mexico border, this bold documentary exposes both the visible and invisible barriers they face.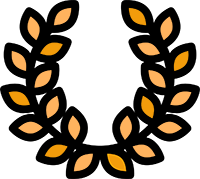 AWARDS: Prix Humaniste. Festival Vues-sur-mer
OFFICIAL SELECTIONS: Visions du Réel/ Festival International du film de Nancy/ Visions d'Exil/ Rencontres Internationales du Documentaire de Montréal/ Festival documentaire Images de Justice/ Rendez-vous du cinéma québécois/ One World International Human Rights Documentary Film Festival/ Festival Internacional de Cine en Guadalajara/ Festival Cinéma du Monde de Sherbrooke/ Festival Vues-sur-mer/ Doc Cévennes/ Festival Filmar en América Latina/ CineMigrante International Film Festival/ AGH World Film Festival
Destierros. Demons and obstacles on the way to the United States
Border mechanisms that act on migrants are many. Moving from shelter to shelter and hopping on trains, they head up north across Mexico to reach the United States and Canada.
During the U.S election, migrants are more than aware that it could be their last chance to cross the border. Following their trajectory, Destierros draws a path of reclusion. A path where time remains the longest road between two places.