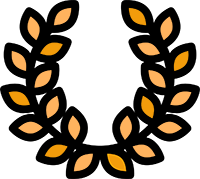 AWARDS: Special Mention. Zagrebdox/ Vesna Award for Special Achievements. Festival of Slovenian Film/ Best Documentary Feature. Valparaiso FICCSUR/ Audience Award. Underhillfest/ Special Mention of the Jury for Ethics and Human Rights. Croatia Film Fays
OFFICIAL SELECTIONS: Locarno Film Festival/ Dok Leipzig/ Isola Cinema/ Mediterranean Film Festival/ Dokufest/ Liburnia Film Festival/ Makedox/ Kon´C Avgusta/ Dokudoc/ Human Rights Film Festival Lugano/ Cuzco Underground Cinema Festival/ Auteur Film Festival/ Parvo Ljudski/ One World East Doc Platform/ Festival of Documentary Film/ American Documentary Film Festival/ Moscow International Documentary Film Festival/ Southern Cone International Film festival/ Underhillfest/ Croatian Film Days/ Iceland Documentary Film festival/ I mille Chi/ Vox Feminae
Days Of Madness. Who is not insane in this world?
This film is a participatory-observational documentary that leads to the hidden and most obscure world of psychic difference.
In the mature phase of their life, Mladen and Maja find themselves trapped between demons of the past and the loads of medicines they have to take forced by an intransigent health system.
Through a subtle observation, this documentary follow their loneliness and a vicious circle of rejection and guilt, but it also attempts to find their space they long for in the society that has rejected them.