A dark tunnel at the end of the light. In this documentary, this unfolded metaphor reveals the paradox between capitalism and communism in just three minutes.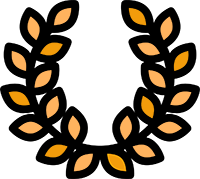 OFFICIAL SELECTIONS: London Film Festival/ DOK Leipzig/ Tampere Film Festival/ Media City Film Festival/ Uppsala Short Film Festival/ Winterthur Short Film Festival/ Message to Man Film Festival/ Stuttgart Filmwinter/ Kassel Documentary Festival/ L'Age d'Or Film Festival/ New Horizons Film Festival/ Encounters Short Film Festival/ VideoEx Film and Video Festival/ Sleepwalkers Film Festival/ IndieCork Film Festival/ Leuven Short Film Festival/ TimiShort Film Festival
Dark Light. The paradox of capitalism and communism
The filmmaker John Smith remembers the first time he visited a communist country, the Poland of 1980.
A walk through its streets, a scene inside a shop and conversations with the natives make him see that the idealization that he had of communism was the same one that Poles had by Western capitalism.
The metaphor of a dark tunnel at the end of the light illustrates a concise and intelligent reflection on the obsession of humanity to find the perfect political system.