This curious cinematic investigation-conversation oscillates between Paris and Portugal to inquire into the "Danses Macabres", the medieval allegory on human mortality.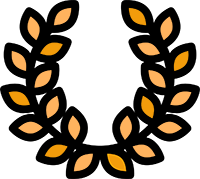 AWARDS: Special Jury Mention. FID de Marseille
OFFICIAL SELECTIONS: DocLisboa/ Belo Horizonte International/ Black Canvas Contemporary FF / Seville European Film Festival/ Zinebi/ Mar del Plata IFF/ Cineuropa Film Festival St Jacques de Compostelle/ Journées Internationales du Film sur l'Art/ International Debut Film Festival Khanty Mansiysk Russia/ Jeonju Film Festival
Danses macabres, skeletons and other fantasies. An artistic conversation between Paris and Portugal
What if the danses macabres, beyond their grimacing folklore, staged the death of the Middle Ages and the invention, in the middle of the 15th century, of modern Europe?
It is the hypothesis of writer Jean Louis Schefer. An investigation in the form of a conversation and walks between Paris and Portugal, with directors Rita Azevedo Gomes and Pierre Léon. A six-handed film.