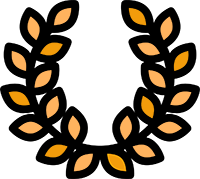 AWARDS: Best Feature Documentary and Public Award. Cape Verde International Film Festival/ Documentary Jury Prize. Baghdad International Film Festival/ Rising Star Award. Canada International Film Festival/ Love & Encouragement Award, SURGE Film Festival/ Documentary Silver. JamFest Indie Film Festival/ Best Long Documentary. Beijing International Movie Festival/ Audience Award. Addis International Film Festival/ Best Documentary. Tiburon International Film Festival/ Green Rose Award. Jaipur International Film Festival/ Python Audience Prize and Jury Special Mentions. Ouidah International Film Festival/ Best Documentary and 2nd Place. Buffalo International Film Festival/ Golden Reel Award Winner, Nevada Film Festival/ Best Documentary Feature, Atlanta Underground Film Festival/ Best Documentary Feature. Red Rock Film Festival/ Best Documentary. Human Rights Steps International Film Festival
Cultures of Resistance. When art beats war
Acclaimed filmmaker Iara Lee embarks on a journey to better understand a world increasingly embroiled in conflict and, as she saw it, heading for self-destruction.
She travels over five continents and encounters growing numbers of people who committ their lives to promoting change.
From Iran, where graffiti and rap became tools in fighting government repression, to Burma, where monks acting in the tradition of Gandhi take on a dictatorship.

Moving on to Brazil, where musicians reach out to slum kids and transform guns into guitars, and ending in Palestinian refugee camps in Lebanon, where photography, music, and film have given a voice to those rarely heard.