Turned into a cow herder during the summer in the Swiss Alps, a filmmaker documents her attempts to erect herself as the "queen" of the herd to fulfill her mission in the best possible way.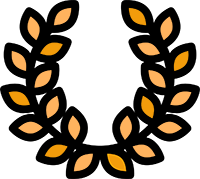 AWARDS: Meta Cultural Foundation Prize, Slon Residency. Visions Du Réel/ INATEL Foundation Award for Best Film and Honorable Mention of the Jury of the Portuguese Competition. DOCLISBOA
OFFICIAL SELECTIONS: Festival International Jean Rouch/ Porto/Post/Doc/ Doc en Courts Festival/ Gaia Student Award Competition. BIFED
Cows and Queens. A summer between animals and humans in the alps
The Portuguese filmmaker Laura Marques has the mission to settle in a remote point of the Swiss Alps to care for a herd of cows of the Herens Cattle race, essentially bred to compete in tournaments where the most powerful cow is called "The Queen".
In this documentary full of humor and intellect, Marques makes eloquent attempts at becoming the "queen" of the herd, even by assuming her role literally. The documentary questions the way humans exercise control over animals and invites us to imagine a world where this power relationship could materialize in a different way.