After a massacre perpetrated by Landowners in Corumbiara, a municipality in western Brazil, the indigenist and filmmaker Vicent Carelli faces great political and economic interests with the mission of obtaining evidence of the existence of the indigenous community that was victim.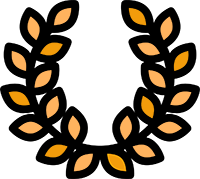 AWARDS: Best Brazilian Film, Best Film, Best Director. Gramado Film Festival/ Best Documentary. Sao Paulo Association of Art Critics Awards
OFFICIAL SELECTIONS: IDFA
Corumbiara: They shoot indians don't they?
Filmmaker Vicent Carelli was in the area developing his Video in Villages project with indigenous communities in western Brazil when he received a call from an activist informing him of a massacre occurred in the Corumbiara municipality.
There, landowners and timber businessmen attacked an indigenous community that refused to be displaced from their lands. Carelli's camera then becomes the only weapon that the activists had on hand to collect evidence of the massacre, images that came to light to began a controversial judicial process that finally ruled in favor of the landowners.
This film made entirely of videographic material filmed by Carelli over several years, documents his willingness to demonstrate the presence of the Indians in those lands, a vital evidence to be able to do justice.