This observational documentary presents a cinematic essay on the bodies of sugarcane cutters in Valle del Cauca, Colombia, and the effort they make in their daily tasks.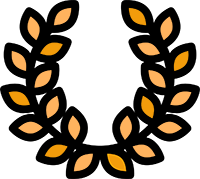 AWARDS: Special Mention of the Jury. Margenes/ Honorable Mention. Alucine Canada
OFFICIAL SELECTIONS: International Film Festival Rotterdam/ BAFICI/ Stranger than Cinema JIFF Jeonju/ Cartagena International Film Festival/ Distrital MX/ Lima Independiente/ FIDOCS/ Split Croatia/ Garage Center for Contemporary Culture/ Dok Leipzig/ FICCALI/ RIPBM/ Havana Latin American Film Festival/ Babylon Berlin/ Dokfilmwoche Hamburg/ LACLEF/ EDOC/ Cine Tonala
Corta. The bodies that work in the sugarcane
Corta, the documentary by Felipe Guerrero, is a film about manual work and, at the same time, a study about the tacit language that is established between the body of the workers of a sugarcane in Colombia and the forms of nature.
But the documentary is also a reflection on cinema as a means to observe reality. In this sense, the Colombian filmmaker resorts to the texture and sound of a 16mm film that, exposed in a fixed shot with with prolonged duration, materially bring us closer to this forgotten rural reality.