This fascinating documentary retraces the contemporary history of language creation for cultural products such as the Games of Thrones series, Star Trek and more!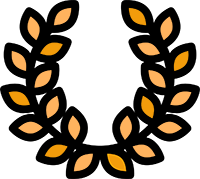 OFFICIAL SELECTIONS: Worldcon International Film Festival/ VanCity Film Festival/ Tioga Film Festival/ Langfest Film Festival
Conlanging, The Art Of Crafting Tongues
For many actors, language is that thing that helps transform the person into an extraordinary character and, throughout the years, the creation of language has been a focal point of storytelling.
Featuring actors such as Jason Momoa, who played Khal Drogo in the acclaimed HBO series Games Of Thrones and expert authors such as Etienne Poisson, this documentary will be a treat for fans of fiction!