After being suppressed during her childhood, the fierce feminist Kaouthar Darmoni fled to Europe to be a free woman. Her disillusion about the "emancipated" Europe is the reason she began her mission to heal femininity with her 'Goddess Dance'.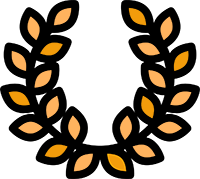 AWARDS: Award of Merit .Impact DOCS award
OFFICIAL SELECTIONS: IDFA/ Blikvangers HKU graduation filmfestival/ Cultuur in Oost festival/ Artemis Women in Action Film festival/ Nederlands Film Festival/ CINEFFABLE/ CICFF/ Imperfectu Filmfest/ IMMAGINARIA IFF
"Coco Cabasa" The dance of a free Arab woman
In this intimate portrait about the feminist Kaouthar Darmoni, director Klara Til travels to Sousse, Tunisia, where Kaouthar grew up.
Through interviews and conversations with key figures from her childhood, we learn how the young and rebellious 'Coco' had to fight hard to escape from the suppressing chains of society and her conservative family to maintain her freedom.
Her dream was to go to Europe to study, the place where women were emancipated and free. Once in Europe, Kaouthar had to face a big disillusion: the women there weren't as free as she thought they would be and Western emancipation seemed to go hand in hand with suppressing femininity. Something she refused to do.