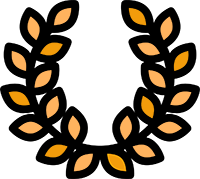 OFFICIAL SELECTIONS: Visions Mar del Plata International Film Festival/ Visions Du Réel/ Festival of First Mediterranean Documentaries
"CittáGiardino" A way out from a centre for immigrants in Italy
The "CittàGiardino" centre for immigrants is closing. There are only six teenagers left in the house. They have all arrived from Africa, walking through the desert, or risking their lives by boat across the sea.
Now they are there stuck in the Sicilian hinterland, waiting desperately for a visa that might not come at all or a transfer directive. Thus, the days begin to look all the same. Sleeping, eating, and toying endlessly with their smartphones hoping that something might happen in one way or another.
And the feeling of being like a trapped animal or a prisoner grows increasingly stronger. But Sahid does not like to wait anymore, idling around, while time slows down excruciatingly.
A film that manages to go beyond the restrictions of the films made up until now about refugees. With a great visual flair, the director creates a new space for utopia allowing their protagonists the freedom that the Italian bureaucracy will not. Cinema as an act of solidarity. But also, as a poetic and political insurgency.