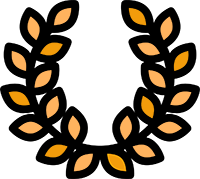 OFFICIAL SELECTIONS: Visions Du Réel/ Documenta Madrid/ Sevilla Festival De Cine Europeo/ Festival de Cine Independiente de Barcelona
Christmas In Icaria, The Lost Images of a utopian commune in Texas
In 1847 a group of immigrants led by the French Communist Étienne Cabet arrived in Texas with the aim of founding a commune where money and private property were abolished in favor of an ideal freedom.
Among the adventurers was a young Catalan who then, in the rapid decline of that chimera, fled to the west along with other deserters.
More than 150 years later, the two directors of this documentary, perhaps motivated by that deserter who was born near their homeland, travel to Texas to construct the images of this invisible historical episode.
Between reality and fiction, the myth of the Cabet's utopia only grows and becomes blurrier at the same time as we hear the testimony of solitary characters immersed in a landscape as bucolic as the outcome of that quixotic venture.