Following the myth of a religious leader who claims to be the reborn Jesus Christ. A mother and her three children move to a remote village in Siberia. Intimate and observational, this is a document of their daily lives within the sect.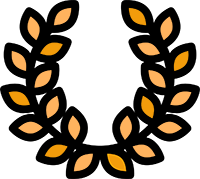 OFFICIAL SELECTIONS: Ji.hlava International Documentary Film Festival/ DOK Leipzig
Christ lives in Siberia. A family and the myth of a religious sect
In a remote taiga of Siberia there lives a religious leader who calls himself Christ Vissarion, a reincarnation of Jesus Christ.
Thousands of followers have gathered around him, among them bell-ringer Dmitri and his wife Sveta, who came to live in the taiga with her three children a couple of years ago from faraway St. Petersburg.
But Magomed, the father of Sveta's children – Mariam, Danial and Zaur – won't leave it at that. He decides to write a letter to the administration of Russian president, demanding to have his children back. The snowball starts rolling...