Underneath the glamor of a successful fashion designer's life in Shanghai, Chen Chen navigates hidden complexities and challenges while living in a small flat with his brother and a dog.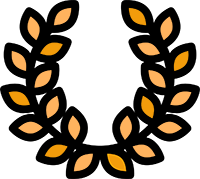 OFFICIAL SELECTION: Visions du Réel/ Golden Tree Festial/ Macau Filmfestival/ Outfest/ Solothurner Filmtage/ New Renaissance Filmfestival/ Rieti e Sabine Filmfestival
CHEN CHEN - Stylish, Complex, Humbling, Revealing
A young fashion designer in the bustling city of Shanghai, presents a vibrant image to the world. Driving a Porsche and living a seemingly glamorous life, he embodies the essence of success. But beneath this flashy exterior lies a different reality. Living in a small flat with his brother and a dog, Chen's life is far from the glitz and glamour his profession suggests. This intimate documentary uncovers the realities behind his colorful facade, providing a thought-provoking exploration of the contrast between the dazzling world of fashion and the humble circumstances of his personal life.