Karine is a professional embalmer. As the one in charge of freezing life in an inert body, every day is a battle for perfection and against death.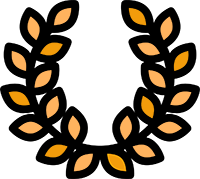 AWARDS: Special Jury Prize. Salerno Doc Festival-Competition/ Best Mid Length Documentary. Cinema Verité Iran International Documentary Film Festival
OFFICIAL SELECTIONS: Visions du Réel/ Filmmaker Festival- Prospettive/ Longlake Festival-Panorama, Pärnu International Film Festival-International/ Competition, Genova Film Festival-Documentary Competition/ Raccordo-Competition, DOCIT/AWARD, Cinema On The Bayou Festival/ Documentary Competition, Full Frame Documentary Film Festival-New Docs/ Film Festival-Raccontare il Reale.
Chasing The Wind. The days of an embalmer
She is one of the best at that job. She thinks herself as a gambler playing with the decease. She tries to steal some moments from death, before nothingness.
But this game could end up becoming an unattainable pursuit of the perfection.