Chanaika, a girl who prepares to dance at the Caribbean carnival in Rotterdam, exposes her bravery after surviving domestic abuse.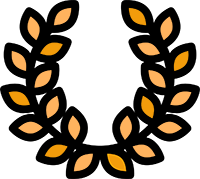 AWARDS: Winner Audience Award. NFTVM FRESH/ First Place. Documentary California Film Festival
OFFICIAL SELECTIONS: IDFA/ Cinekid/ IFFR/ Buster Copenhagen
"Chanaika" The Little Princess of Carnival
Chanaika, a girl who lives with her mother in Rotterdam, enjoys going out with her friends, buying colorful clothes at the local market and, above all, attending the dance school where she rehearses to accomplish her biggest dream: to dance in front of hundreds of people who attend the Caribbean carnival in the city.
In this short documentary, Chanaika makes a parenthesis between her daily routine to tell us the most painful passage of her childhood with admirable courage. Alternating between the carnival atmosphere that is approaching and the cloudy landscape that threatens the celebration of the carnival, in the end happiness ends up beating despair.