This is a filmed portrait of João Carlos Castanha, a 52 years old actor who is also gay, son, cross dresser and capable of anything for those he loves. Or hates.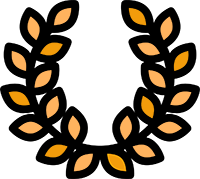 OFFICIAL SELECTIONS: Berlinale (Forum)/ Hong Kong IFF Society/ BAFICI/ CPH PIX/ IndieLisboa/ FSLincoln Center/The Art of the Real/ Las Palmas de Gran Canaria IFF/ Edinburgh International Film Festival/ Queer Lisboa - IQFF/ Q! Film Festival in Indonesia/ SF Latino FF/ Festival do Rio/ BrasilCine/Stockholm/ Premiere Brazil Berlim / Starz Denver Film Festival/ Festival La Orquídea/Cuenca/ Black Movie Film Festival/ Film Internacional de Cine Merida/ Mardi Gras Film Festival/ Festival de Cinéma Brésilien de Paris/ Cine Las Americas International Film Festival/ F de Cine Queer de La Plata Espacio Queer/ Message to Man IFF in St. Petersburg/ Novocine - Embaixada/ Festival Du Film Brésilien/ Deptford
Castanha. An actor lost between reality and fiction
João, a 52-year-old actor, lives with his 72-year-old mother, Celina. This film captures, in essence, those dead moments hidden among the occupations of this man of unavoidable face, between his performances in nightclubs as a cross dresser and the roles he plays in modest TV shows and movies.
Said in his own words, director Davi Pretto wanted to explore the mixture of genres due to how peculiar his main character is. From this premise emerges an observational documentary full of intimacy and led by chance, silences and small details of daily life.
Pretto opted for a particular relation between camera versus character, documentary versus fiction. All in the context of a country that is steaming, globalized, but with one root still deep in excluding non-conservative views.