Spanish singer-songwriter Jairo Zavala embarks on a trip from Madrid to Casamance, Senegal, in search of the African sounds he inherited.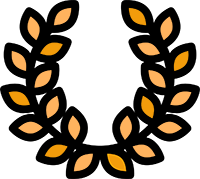 OFFICIAL SELECTIONS: Guadalajara International Film Festival/ International Film Rotterdam Curacao/ Las Palmas International Film Festival/ MCOIP/ NDIFF/ Womad/ My Art International Film Festival/ Muestra Oficial Tlanchana Sheffield Doc Fest/ Cinéma A La Frontiere/ Barcelona Independent Film Festival/ Medimed/ Doc Outlook International Market Visions Du Reel
Casamance, The soundtrack of a trip
Jairo Zavala, Spanish singer-songwriter better known as Depedro, begins in Dakar a musical journey that will take him to the mythical and beautiful Casamance, in southern Senegal. The objective, as he says it, is to go with the flow of a musical thread full of orality, acoustics and incredible rhythms.
The trip is told through a series of radio interviews made by musician and journalist Ángel Carmona, who also joins the adventure in search of a griot, an ancestral African storyteller who uses music and singing as the main resources of his narrative.
The film is a colorful journey through the musical possibilities that lie in the union of two civilizations united in history. The colonial past, the mixture of races and the original knowledge of a population with great economic difficulties are themes that find in music a way of being expressed in an exciting fusion of rhythms and melodies.