Daniela films her mother as she prepares to leave the family house. Inside, we feel the absence of the diceased father. A farewell ritual is happening in front of their eyes.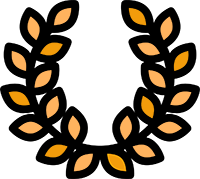 AWARDS: Mention spéciale Prix de l'Institut français. Cinéma du réel
OFFICIAL SELECTIONS: Visions du Réel/ Cinema Du Réel/ Festival Le Documentaire s'anime/ Festival CineDoc/ Muestra internacional de cine documental de Buenos Aires/ Taiwan international documentary film festival/ Festival de Chercheurs de Nancy/ Chopshots Documentary Film Festival/ FESDOB/ Rencontres de Cerbère/ Cinérésonances/ Rencontres Cinématographiques de Gindou/ Mediterranean Film Festival/ Dok Leipzig
Casa. Against the evaporation of memory
I wanted to capture the images before leaving it all
With my mother and brother, I wanted to conjure up in this kitchen at rest, around an accordion, a seahorse or a box of beetles, the events this house had witnessed.
The echoes of life in these walls. Tenderness, love, family. The last small rituals before leaving, appeased.