The documentary details the investigation carried out by journalist Edmundo Cruz, who cleared the mystery about the disappearance of nine students and a university professor in the early 90s in Peru.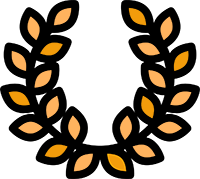 OFFICIAL SELECTIONS: Festival de Cine Invisible/ Iberoamerican Film Festival: Les Reflets/ Lima Film Festival
Cantuta, In The Mouth Of The Devil
Being known for a past of political belligerence among its academic community, in the late eighties the University of Cantuta became an important focus of subversion against the autocratic regime led by Alberto Fujimori in Peru. And in 1991, the government's response was a massacre.
Amanda González Córdoba addresses in her first feature documentary film the details of the investigation that shed light on the disappearance of nine students and a professor belonging to the University of Cantuta, a case that would reach the highest political sphere in Peru.
The film reaches an added value today, when this South American country goes through an important political crisis after Fujimori was pardoned for his responsibilities in the Cantuta massacre, in what became the most controversial presidential decision in recent times.