A small town in northeastern Brazil is at the center of a political firestorm during a polarizing local mayoral campaign. Mayara, a 23-year-old woman, tries to lead the campaign of one of the candidates in the most honest way possible.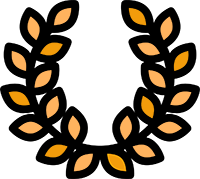 AWARDS: Vencedor do Encuentro Award
OFFICIAL SELECTIONS: Festival de Brasília/ Janela Internacional de Cinema do Recife/ Mostra Internacional de Cinema/ Mostra de Cinema de Tiradentes/ Olhar de Cinema/ Mostra Retrospectiva/ Expectativa do Cinema do Dragão/ Miami Film Festival/ Festival de Málaga
Camocim. A microcosm of polarized Brazil
Every four years, the calm and tranquil everyday life of Camocim de São Félix, a small Brazilian town in the interior of Pernambuco, is shaken.
During the municipal campaign, the town splits in two, and all lives seem to revolve around politics. In the middle of this electoral market, Mayara, 23, tries to run a "clean" campaign to elect her candidate and friend César.