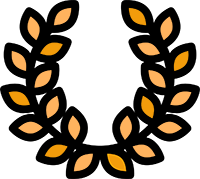 OFFICIAL SELECTIONS: Festival del film Locarno/ Visions du Réel Festival international de cinéma Nyon/ Yamagata International Documentary Film Festival/ Fünf Seen Filmfestival/ Krakow Film Festival/ Beldocs International Documentary Film Festival/Documenta Madrid/ Solothurner Filmtage/ RIDM Rencontres internationales du documentaire Montréal/ Doclisboa Festival internacional de cinema/ Paraloeil Rimouski/ Journées de Soleure 2017/ 4doc Cinema Ideal/ Porto/Post/Doc, Hà Filmes Na Baixa!/ Festival International « Etonnants Voyageurs »/ Rencontres du film documentaire/ Atlantida Film Festival/ Fünf Seen Filmfestival/ FIDBA Buenos-Aires International Documentary Film Festival/ Open City Documentary Festival/ CineMigrante 2017/ Flahertiana IDFF/ Vilnius Documentary Film Festival/ Festival de Cine Europeo en el Perú/ « Kings of Docs »/ Astra Film Festival/ Cabo Verde International Film Festival/ Sofia Independent Film Festival/ Zumzeig Cinema/ European Film Festival 2017/ Forumdoc.bh/ Sanfici Santander Festival Internacional de Cine Independiente/ Doc Fortnight 2018: MoMA's International Festival of Nonfiction Film and Media/ Semaine de la Francophonie/ Festival Cinema Svizzero di Venezia/ Hiroshima City Cinematographic and AV Library/ Construir Cine, Labor International Film Festival/ Urban Cinema Saint-Gilles/ Traces-Migrations/ ROGumentary/ Other Movie Lugano Film Festival/ Festival du Film Résistances
Calabria. A road movie in a hearse
After the death of a calabrian emigrant who came to Switzerland to find work, two undertakers, Jovan and José, who are themselves emigrants, travel from north to south of Italy to repatriate the dead body into his home village.

Jovan, a gypsy who was a singer in Belgrad, believes in life after death. While José, a Portuguese who is passionate about culture, believes only what he sees. Together, they face the contingencies and the surprises of the trip.

Their journey is an opportunity to pay a tribute to the dead person and to enjoy life.