One earthworm learns the powerful lesson of self-acceptance and the value of being unique, as he embarks on a journey to become a caterpillar, only to discover the beauty in being a worm.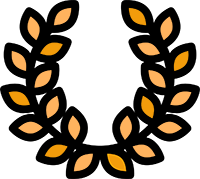 OFFICIAL SELECTION: DOK Leipzig/ Galway Film Fleadh/ St. Louis International Film Festival/ American Documentary and Animation Film Festival/ Tindirindis International Animation Festival
Burp - Self-Love, Acceptance, Diversity, Nature
Meet Wiggly, an earnest earthworm who dreams of life as a caterpillar. Surrounded by a colorful world of butterflies and cocoon transformations, Wiggly believes his humble earthworm existence is a dull comparison. Desperate to fit in among the coveted caterpillars, he embarks on a whimsical journey to change himself. Despite his best efforts, Wiggly's attempts only lead to disappointment and a feeling of deeper isolation. It's not until he encounters various other creatures, each with their unique attributes and roles in the grand tapestry of life, that he begins to understand the crucial role he plays in the ecosystem. Through adventure and realization, Wiggly discovers that being a worm is not only essential but carries its own unique charm and importance. Amidst the laughter and lessons, "Wiggly the Worm" is a heartwarming tale for all ages, reinforcing the significance of self-acceptance, the value of diversity, and the beauty within each and every creature in the vast world of nature.