Two octogenarian brothers return to their native Poland. One is a painter, the other a scientist. Despite their differences, they will try to fulfill a dream in the twilight of their lives.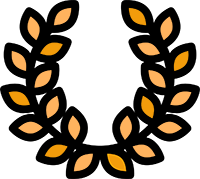 AWARDS: Prix SRG SSR. Locarno International Film Festival/ Golden Dove. International Leipzig Festival for Documentary and Animated Film/ Grand Prix. KINOTEKA Polish Film Festival in Dehli/ Grand Jury Prize, Student Prize. CineDoc Tbilisi
OFFICIAL SELECTIONS: Zurich Film Festival/ 15th DocPoint - Helsinki Documentary Film Festival, Findalnd/ 13th Docudays UA/ Moscow International Film Festival/ Dharamshala International Film Festival/ Dharamshala International Film Festival/ Trieste Film Festival/ Hot Docs/ Docville International Documentary FF/ EDOC/ Sheffield Doc/Fest/ Parnu Film Festival/ Budapest International Documentary Festival/ 2nd PerSo - Perugia Social Film Festival/ Kassel Documentary Film and Video Festival/ MiradasDoc/ DocsBarcelona/ Margaret Mead FF/ FiSH
Brothers. The infinite octogenarians
Two octogenarian brothers who managed to escape Soviet work camp are unable to escape from each other. They love but at the same time they hate each other.
Yet throughout their lives they had to rely on each other: in the Stalinist work camp, in communist Russia and then, after repatriation, in capitalist Poland.
One of them is an artist and a dreamer, the other one – a pragmatic scientist. The greatest dream of the painter is to organize a big exhibition of his works.
But his house, with several thousands of his paintings, burns down. Will he be able to start his life once again?