Boxer by day, nightclub watchman by night, Christ prepares for his next fight in the ring while in the streets of Libreville gravitates the tension of the decisive presidential elections in Gabon.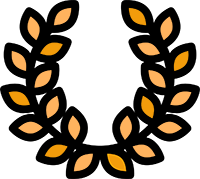 OFFICIAL SELECTIONS: Visions du réel/ DOK.fest Munich/ Fidadoc Agadir/ Ecrans noirs/ Etats généraux du film documentaire Lussas/ Festival du film Africain Lausanne/ Film Africa Londres/ Festival International du film francophone de Namur/ Nommé au Africa Movie Award/ Afrikamera/ Festival des cinémas africain du Pays D'Apt/ Festival de Louxor/ Seytou/ Sticab Burundi/ Festival nûû-rû boro Nouméa
Boxing Libreville. A decisive fight
Premiered at the prestigious Visions Du Réel film festival, this documentary is a portrait of the life of Christ, a young Gabonese man who lives in the duality of pursuing his boxing career during the day and earning his livelihood at night as a watchman in a nightclub.
Directed by young Gabonese filmmaker Amedee Pacome Nkoulou, the film is a metaphor for a country still dreaming of a democratic transition through the "anonymous" face of one of its inhabitants. Raw, tender and poignant, the documentary is a powerful piece of humanity in the midst of the labyrinthine African social-political context.