Award-winning filmmaker Irene Gutierrez intersects a personal journey back to her native Spanish town, on the border with Morocco, with the lost images of other migrants.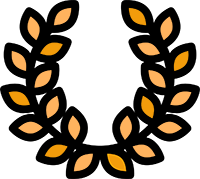 OFFICIAL SELECTIONS: Part of the film archive of the Art Museum Reina Sofía/ Screened at the Glasgow Centre for the Contemporary Art/ Indie Lisbon IFF/ NAFA European Ethnographic Film Festival/ Glasgow Human Rights FF & Glasgow Refugee Week/ San Francisco Migrant IFF/ Part of the International Showcase Cinemigrante/ Screened at Contra el Silencio Todas las Voces/ Arusha African FF Manya Human Rights FF/ CEME International Documentary Film Festival on Migration and Exile
Border Diaries. The migrant voices of the Mediterranean
Spanish filmmaker Irene Gutierrez was born in Septa, the border between Spain and Morocco. Now she returns fifteen years after she left, but the place she finds is completely different from the place where she grew up.
This film was supposed to be the diary of her journey, but she finds someone else's voices, other border diaries.