During Franco's regime in Spain, thousands of lesbians and gays were repressed and disappeared. This documentary is the first to make visible the struggle for justice today.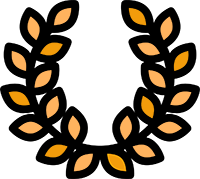 AWARDS: Special Mention. Festival Internacional de Cine y Diversidad Sexual/ Audience Award. Festival Internacional de Cine y Diversidad Sexual
OFFICIAL SELECTIONS: Berlin International Film Festival/ Thessaloniki Documentary Film Festival/ Reeling The Chicago LGBTQ+ International Film Festival/ Frameline41 San Francisco International LGBTQ Film Festival/ Outfest/ SLFF/ NewFest New York LGBT Film Festival/ WMW Film Festival/ Side By Side LGBT Film Festival/ Merlinka Festival International Queer Film/ Les Gai Cine Mad/
Bones Of Contention. The repression of the different ones in the Franco regime
This is the first nonfiction feature film to explore the theme of historical memory in Spain, focusing on the repression of lesbians and gays under Franquismo.
Lining the roads of Spain, masked by miles and miles of pine trees, are unmarked graves in which over a hundred twenty thousand victims of the Franco regime are buried.
Today the families of the desaparecidos lead a grassroots effort to uncover and identify the bones of their loved ones, despite opposition from the Spanish government.
Invisible to the eye but hyper-visible in the mind, these mass graves of Spain's missing persons are an apt metaphor for the historical memory conundrum.