Using black and white film footage of the time, filmmaker Sergei Loznitsa reconstructs the siege of the Nazi army in Leningrad during the Second World War.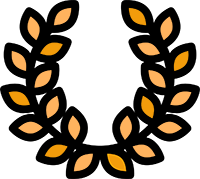 AWARDS: Winner. Indie Lisboa/ Jury Award. International Film Festival "Stalker"/ Critics Prix. International Film Festival "Stalker"/ "White Elephant" National film critics prix for best documentary film/ Best Documentary. National academy prix "NIKA"/ Grand Prix. International Film Festival "Kontakt"/ Second Prix. International Film Festival Madrid/ St. Petersburg's Government prix/ Grand Prix "Gold Dragon". International Krakow/ Best Documentary Film from archive. Jerusalem International Film Festival/ Jury Award. International Film Festival "Message to man"/ Grand Prix. Best Documentary Film IFF "Okno v Evropu" (Window to Europe)/ Best Documentary Film. Open Documentary Film Festival/ Best Documentary "Golden laurel". National documentary film prix/ Arie&Bozena Zweig Innovation Award Chicago International Documentary Festival
Blockade. A reconstruction of the Siege of Leningrad
This film is about life during the siege of Leningrad that was conceding the space for death.
The editing of the chronicle reconstructs the topology of the city and the plot of the war.
This is black smoke, the walls of the city turn into ruins; the city sees through the veil and finds out that the war begins as a deformation of space.
This is white smoke, the camera gets used to the dust and sees the corpses; these are human ruins destined to grow together with space, to become blocks of new walls.