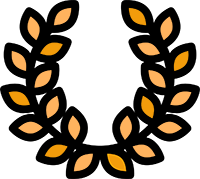 OFFICIAL SELECTIONS: HotDocs Canada/ Sheffield Doc/Fest/ Vedere La Scienza Festival/ Florida Film Festival/ Hawaii International Film Festival/ Thessaloniki Documentary Festival/ Edinburgh Science Festival/
Blast!, Searching the sky for clues to the Evolution of Everything
BLAST! explores both the heartbreak and the glory of trying to unravel the secrets of outer space. Mark Devlin, PhD (the filmmaker's brother) launches revolutionary telescopes on NASA high-altitude balloons.
Dangerous, but necessary if he wants to look back in time and reveal a hidden Universe of never-before-seen galaxies. BLAST! follows Mark and his team on their grueling journey across 5 continents, from Arctic Sweden to Antarctica, as they search the sky for clues to the Evolution of Everything.
Along the way, the rarely-seen true life of scientists is exposed – the failures, the triumphs and the sacrifices. It's an adventure like no other, one that will that take you around the world and across the Universe.