The film is an exhaustive investigation on "Kenja" made through exclusive interviews with the controversial Ken Dyers, the founder of this spiritual training center who was repeatedly accused of sexual abuse.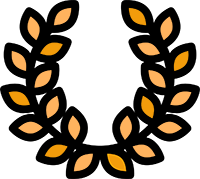 AWARDS: Best Direction in a Documentary. AFI Awards/ Best Documentary. Screen Producers Of Australia Awards/ Best Documentary. AFI Awards/ Best Documentary. Film Critics Circle of Australia
OFFICIAL SELECTIONS: HotDocs Canada/ Sheffield International Documentary Film Festival/
Beyond Our Ken, The controversies of a spiritual training center
In 1993, Ken Dyers was arrested in Australia for allegedly sexually abusing several teenagers during "energy conversion" sessions, a recurrent practice in "Kenja", a spiritual training center he founded with his wife Jan Hamilton in 1982. Since Dyers's accusations - which were later rejected by the courts - Kenja was at the center of the public derision, and it became known in the media as a "secretive cult".
In "Beyond Our Ken" directors Luke Walker and Melissa Mclean get exclusive access to the home of Dyers and Hamilton, who provide unheard testimonies about their philosophy of life, the functioning of their company and their versions of several controversial cases involving practices implemented in Kenja.
The investigation of the cases of sexual abuse has an important place in the film, in which the testimonies of former members of Kenja and their relatives are particularly noteworthy. The suicide of Ken Dyers occurred shortly after the shooting, makes this film an important document about a man that will not leave Australians feeling indifferent.