At 85 years old, Lucy tells us with passion and eloquence how as an transgender person she managed to navigate the most trascendental moments of the 20th century, such as fascism, post-war Italy and the sexual liberation movement.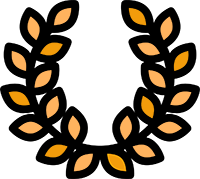 OFFICIAL SELECTIONS: Giornata della Memoria per le Vittime del Nazifascismo/ Festival Mix di Milano
Being Lucy. Being transsexual and surviving fascism
Luciano, born in 1924, was always aware of being "different", ever since he was a small child in a small provincial town in Northern Italy. In his youth, he joined the army, but deserted as soon as he heard of the armistice, in 1943. He escaped imprisonment several times, but was eventually caught in the company of a German officer in an hotel room and was sent to a labour camp.
Many years later, Luciano is now an 85-year-old very active, positive and lively lady with several interests, such as cooking and dancing. She loves talking about her past and is a great story-teller. This documentary is in fact a precious and unique testimony of the life of a transexual person who lived through the most dramatic moments of recent history, from fascism to deportation into a concentration camp, from the Italian economic post-war "miracle" to sexual liberation.