Before 1979, thousands of Israelis lived in Iran with very favorable economic conditions under the protection of the Shah. Through the use of archive material from the 60's and 70's and the testimonies of those involved, this documentary tells how the insurgency of the Iranian revolution changed all their plans.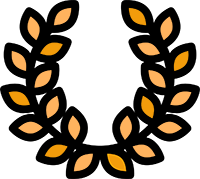 OFFICIAL SELECTIONS: Hot Docs Film Festival/ Doc Aviv Film Festival/ Festival Internacional de Cine Politico/ Ann Arbor Jewish Film Festival/ Maine Jewish Film Festival/ The New York Sepharadic film festival/ MESA (Middle East Studies Association) Film Festival/ New Jersey The Rutgers Jewish Film Festival/ Zagreb Film Festival/ Petaluma International Film Festival/ The Mediteran Film Festival/ Portland Jewish Film Festival/ Open City Docs Fest/ Seret Israeli Film Festival/ St. Louis Jewish Film Festival/ Toronto Jewish Film Festival/ JewishFilm 2014 | The National Center for Jewish Film/ National Center for Jewish Film JEWISHFILM/ Newport Beach Film Festival/ Jewish Motifs International Film Festival/ Palm Beach International Film Festival/ Middle East Now Festival/ BAFICI - Buenos Aires Film Festival of Independent Cinema/ New Jersey Israeli Film Festival/ Cherry Hill Volvo Jewish Film Festival/ American Documentary Film Festival/ Israeli Film Festival Of Philadelphia/ Cleveland International Film Festival/ East Bay International Jewish Film Festival/ Port Jefferson Documentry Series/ Seattle Jewish Film Festival/ National Iranian American Council/ Washington Jewish Film Festival/ Denver Jewish Film Festival/ San Diego Jewish Film Festival/ Atlanta Jewish Film Festival/ New York Jewish Film Festival/ Jewish International Film Festival/ Hamptons International Film Festival/ San Francisco Jewish Film Festival/
Before the Revolution, The time of Israelis in an Iranian paradise
Before the revolution that overthrew the dictatorial regime of the Shah of Iran in 1979, a fruitful relationship between the Persian government and the Israeli State enabled thousands of Israeli diplomats and businessmen to find in Iran an oasis of businesses and social privileges.
What today would seem as a dream scenario at a geopolitical level, at that time was justified by historical ethnic tensions between Persians and Arabs and other networks of political power. In Before the Revolution, those who at the time were stripped of their privileges by a fierce revolution reveal all the details about the curious story of the Israelis in the Shah's Iran.
Between the grain and worn colors of 8mm films, Directors Dan Shadur and Barak Heymann make use of an extensive archive material that immerses us in a time of contrasts. The intimate episodes of wealth, power and luxury are soon left aside by the documents of one social uprisings that changed the panorama of the Middle East completely.