This documentary follows the last days of the show Gardenia, made by a group of transsexuals and drag queens in the autum of their lives.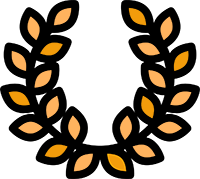 AWARDS: Jury Award. Hot Docs Film Festival/ Best Pink Peach Feature Grand Jury Prize. Atlanta Film Festival/ Audience Prize. Vues d'en Face/ Grand Prize Esperanzah!. Festival International du Film sur l'Art/Internat/ Best Documentary. Film festival Oostende
OFFICIAL SELECTIONS: IDFA/ DOK.fest München/ Göteborg Film Festival/ Reelout Queer Film + Video Festival 7/ F.A.M.E./ Zurich Moves!/ One World Film Festival/ Krakow Film Festival/ Vlaams Film festival Breda/ Torino Gay & Lesbian Film Festival/ EDOC - Encuentros del Otro Cine Film Festival in Ecuador/ Flemish Film Festival of Utrecht/ Transcreen Filmfestival/ Open City Documentary Festival/ SieFilm Center/ Bergen Internasjonale Filmfestival/ Bergen Internasjonale Filmfestival/ FIWOM/ ZeFestival/ Northwest Film Forum/ Luststreifen Queer Film Festival/ Queer Popcorn Festival/ Inconvenient Films - Human Rights Film Festival/ Vermont International Film Festival/ Gender Bender Festival/ Florence Queer Festival/ Side by Side LGBT International Film Festival/ Face à Face LGTB Film Festival/ Festival International de Programmes Audiovisuels
Before the Last Curtain Falls. A show ends with pride
The film dives deeply into the exceptional and heart-warming stories of a group of transsexuals and drag queens in their sixties and seventies, who summon up their bravery to take to the stage one last time.
The documentary tells the story of great love, bitter disappointments and self-doubts – but most of all of courage. The courage to take risks, try something new and be yourself – no matter what age.