Island of Borneo, Malay territory. Built as a documentary thriller, the film portrays the resistance of the Penan indigenous people to the deforestation of their forest, an ancestral threatened microcosm.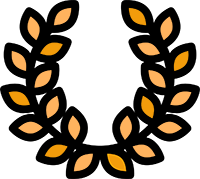 AWARDS: Prix Buyens-Chagoll. Visions du Réel/ Prix Île d'or. Festival international du film insulaire de l'île de Groix/ Best Pacific full length film. Ânûû-rû Âboro/ Prix « Long métrage » Jeune Public. Corsica Doc/ Best feature documentary of December. 12Months Film Festival/ Grand Prize. Green Image Film Festival/ Second Prize in the International Feature Films Official Competition. FINCA/ Special mention International Feature Films. Whakapapa Film Festival/ Third Prize of the International Competition. BIFED
OFFICIAL SELECTIONS: Visions du Réel/ Rencontres cinématographiques de Laignes/ Festival de Cinéma de Douarnenez/ Festival International du Film Insulaire de l'île de Groix FIFIG/ Freedom Film Festival/ Festival international du Cinéma des Peuples Ânûû-rû Âboro/ Festival America Molo Man/ Corsica Doc/ Forumdocs/ 12Months Film Festival/ Les hivernales du doc/ Festival de Cine de los Pueblos Indígenas/ Lakeside Doc Festival/ Green Image Film Festival/ Voces Contra el Silencio/ DOK.fest/ Festival Internacional de Cine y Medio Ambiente de Zaragoza ECOZINE/ Festival Internacional de Cine Ambiental FINCA/ Panorama Do Cinema Suíço/ Smaragdni Eco Film Festival/ Sol e Luna/ Whakapapa Film Festival/ International Debut Documentary Film Festival RUDNIK/ Festival de Cine Independiente de Mar del Plata MARFICI/ Présence autochtone/ International Festival of Human Rights Cinema FESTIMO PUKANAWI/ International Festival of Moutain Cinema Ushuaia Shh FICMUS/ IberoAmerican Festival Blue Film SURrealidades/ Festival of Social and Political Creative Documentary BOBINES REBELLES 05/ 12° Muestra Cine+Video Indígena/ International Film Festival of Patagonia : Tierra, Mujer, Hombre/ Festival of Out of Circuit Cinema AD HOC/ Festival Iberoamericano de Cine Azul SURrealidades/ International Film Festival of Puerto Madryn MAFICI/ Matsalu Nature Film Festival MAFF/ Golden Tree International Documentary Film Festival/ Eugene Environmental Film Festival EugEvoFF/ 13th International Film and Communication Festival of Indigenous / Native Peoples FICMAYAB'/ Bozcaada International Festival of Ecological Documentary BIFED/ 27° International Festival of Ethnological Film/ Festival Internacional de Cine y Video de los Pueblos Indígenas FICWALLMAPU/ Festival dei Popoli/ Masuku Film Festival/ Wild and Scenic Film Festival/ International Festival of movies with anthropological themes AntropoFEST
BE' JAM BE The Never Ending Song
In Sarawak, on the Island of Borneo, "the ones who live upstream" are the first affected by deforestation.
The Penan, nomadic hunters, are caught in the eye of that storm : how to go on living when one's entire world is being taken apart, when the landscape, which brought meaning to existence, literally disappears and with it language, customs and the spirits?
The film, carried by the song of those who refuse to give in, draws the lines of resistance of each one to that deadly fight. It tells of the intimate interweaving of a sweet and secret way of life with the fight which rages in the shadow of the big trees.