This short film, a winner at the Berlinale, is an exuberant scream that literally destroys the image of xenophobia against gypsies in Portugal.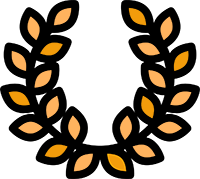 AWARDS: Golden Bear. Berlinale – Berlin International Film Festival/ Firebird Award. Hong Kong International Film Festival/ Menção Honrosa do Júri da Amnistia Internacional. IndieLisboa/ Festival Internacional de Cinema/ Prémio Revelação. Caminhos do Cinema Português/ Melhor Documentário em Curta-Metragem. Prémios Sophia 2017 – Academia Portuguesa de Cinema/ Melhor Curta-Metragem Internacional. Festival Internacional de Curtas de Belo Horizonte/ Melhor Curta-Metragem. Curt'Arruda – Festival de Cinema de Arruda dos Vinhos/ Cervantes Award for Most Innovative Short-Film. MedFilm Mediterranean And European Film Festival/ "Norman Award" International Competition Great Award. Stuttgarter Filmwinter – Festival for Expanded Media
Batrachian's Ballad. The frogs of xenophobia
Like the Gypsies, ceramic frogs don't go unnoticed to a careful observer. Batrachian's Ballad comes about in a context of ambiguity. A film that intervenes in the reality of Portuguese everyday life, as a form of fabling about a xenophobic behavior.