In Havana, a former military bunker serves as a meeting place for Cuban gay men. Among shadows and gnawed walls, they tell their stories of resistance.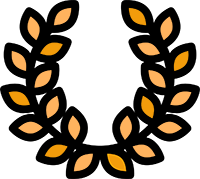 AWARDS: Documentary Mention, Photography Mention, Sundance Prize. New Filmmakers Film Festival ICAIC
Batería. Clandestine gay cruising in Havana
At the request of the interviewees in this short film, the identities of these protagonists were kept secret. In the absence of these human images, young Cuban filmmaker Damian Sainz uses the cinematic language to weave their stories.
With their voices alone, these gay men who found a place of freedom in the ruins of this former military fortress on the outskirts of Havana give their testimonies of clandestine love.
Meanwhile, in front of our eyes, the camera gravitates to document each of the features and traces left in the architecture of the fortress by these secret visitors.