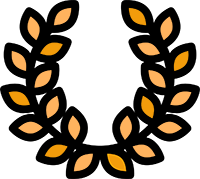 AWARDS: Best Mid Length Film. Ficnova/
OFFICIAL SELECTIONS: Moscow European Film Festival/ South East European Film Festival/ Jecheon International Film and Music Festival/ Festival del Cinema Europea/ Babel Med Music/ Seefest/
Balkan Blues, Stories from Mostar
Mostar Sevdah Reunion is a multicultural world music band set up after the end of the conflict in former Yugoslavia with the aim to promote the "sevdahlinka" music genre and facilitate interethnic reconciliation in the Balkans.
The producer and founder Dragi Sestic and the guitar players Miso Petrovic and Sandi Durakovic, emigrated to the Netherlands in mid '90s, now miss their hometown Mostar, where they come back every year to record albums or hold concerts.
The documentary tries to describe the artistic and social tensions of the town through the voice of the three musicians and other local artists, accompanied by the typical Balkan flavour of the music, which represents, thanks to its universal language, an instrument to promote tolerance and social harmony.