Today is the marriage of Babi, a Brazilian trans woman. This short film documents a ceremony that symbolizes an achievement of diversity.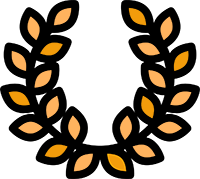 OFFICIAL SELECTIONS: Coisa de Cinema International Panorama/ Tiradentes Film Festival/ Vitória Film Festival/ CineBH/ MAMu
Babi & Elvis. A different wedding
This short film begins at Babi's home. We see her getting made up, dressed and groomed before the wedding, surrounded by her trusted friends. The most important event of her life is about to happen.
As night falls over the block, many neighbors await her for the ceremony that will be performed in front of everyone, as a public act that represents how Babi has coped as a trans woman in a conservative society.
This short film goes beyond showing an untraditional wedding. Behind it all is the story of overcoming and survival of a trans woman in the face of a hostile context.