When a large construction project begins in a small German town, the consequences are unpredictable.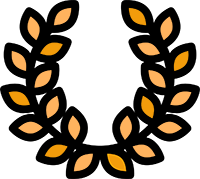 AWARDS: Formula Mundi Filmfestival
OFFICIAL SELECTIONS: Lake Como Festival/ Formula Mundi Filmfestival/ DOK.stories/ Crossing Europe/ Incuna Filmfestival/ Festivalfinale Plzen/ Achtung Berlin Film Festival/ Dok.fest München/ Stranger than fiction/ DOK Leipzig
Autobahn. The "Project of the Century" in a small German town

The spa town of Bad Oeynhausen, Germany. Every day, thousands of trucks roll through the city centre of the "spa town" Bad Oeynhausen and through the federal road which connects the A2 and A30 motorways, respectively Warsaw and Amsterdam.
When the threat of losing its status as a health resort looms on the horizon, which means losing the inviting title of 'Bad', something has to change: A bypass is to be built.
Over a period of eight years, the film documents the gridlocked traffic at this bottleneck, the efforts of the mayor, police, fire brigade and construction companies, the delays in the construction of the northern bypass and, above all, the reactions of the affected residents.
The latter look forward to some quiet and relief – or will soon have the motorway right in front of their door. The long-term documentation focuses less on the large-scale infrastructural measures than on their consequences for the people living by the roadside.