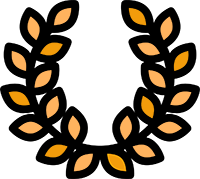 OFFICIAL SELECTIONS: Visions du Reel/ Beirut International Documentary Festival/ Festival International Du Cinema Mediterranean de Tetouan/ Arabisches Film Festival/ Lebanese Film Festival/ Cinemigrante International Film Festival and Formation of Human Rights/ Carbonia Film Festival/ Medfilm Festival
Asphalt, A road movie through the Arab world
Between handfuls of kernel, smokes of cigar and sips of tea, the drivers that act as protagonists of this road movie try to make the road lighter through a difficult route across Lebanon, Jordan and Syria.
Asphalt is a two-sided portrait of the world of truck drivers in this volatile and difficult area. Derar, a Lebanese and Mohamad, an Egyptian, shown in a parallel montage, are the two masters of the road we follow to know their daily life behind the wheel.
Accustomed to a highly unstable scenario, they both must face various obstacles in order to carry the supplies they transport to their due destinations, including long delays at the borders between countries and even the possibility of being taken hostage by armed groups.