Told in first person, the director of this documentary narrates the story of his friendship with Asier Aranguren, a member of the terrorist organization ETA.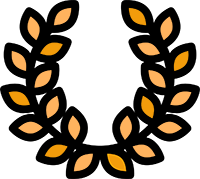 AWARDS: Irizar Award. San Sebastian Film Festival/ Audience Award, Tenemos Que Ver Award. Festival Internacional de Cine y Derechos Humanos de Uruguay.
OFFICIAL SELECTIONS: BAFICI/ Festroia/ Belfast Film Festival/ Dokfest Munchen/ Madrid Film Festival Imagen
Asier and I, A friendship beyond ideals
Aitor Merino, the director of this documentary, is a very close friend of Asier Aranguren, with whom he grew up in the convulsive streets of the Basque Country.
But one day Asier decided to join ETA, an organization that carried out acts of terrorism in its goal of achieving independence from Spain.
How to face this unexpected decision and how could one continue to be a friend of someone you love but with whom you do not necessarily share his political vision?
Merino answers these questions in a film that is as entertaining as it is sober in a time when tolerance and territorial demands are volatile concepts in Iberian lands.