When a select group of artists gather in an exclusive residence on the seashore, many things can emerge from creation. This short film documents their coexistence.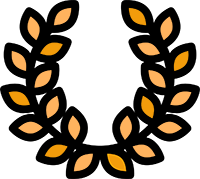 AWARDS: Best Art Direction in Debutant Films. Arte Non Stop
OFFICIAL SELECTIONS: Liburnia Film Festival/ Artcroft Film and Video Festival/ Artenonstop Festival/ International Film Festival Of Fine Arts/ Aviff Cannes Art Film Festival
Artist On Vacation. A paradisiacal creation residence
What happens when 11 world-renowned avant-garde artists are invited to a luxurious resort in the Adriatic where they can do nothing but rest?
Attila Csernik (Serbia), Radomir Damnjanović Damnjan (Serbia), Željko Kipke (Croatia), Ivan Kožarić (Croatia), Vlado Martek (Croatia), Era Milivojević (Serbia), Romelo Pervolovici (Romania), Pinczehely Sandor (Hungary), Balint Szombathy (Hungary), Janos Sugar (Hungary) and Ilija Šoškić (Montenegro) are still in full artistic sway.