Gravitating on the border between reality and the dream, this short film delves into the feelings of a woman who suffered abuse and is now free after serving a prison sentence.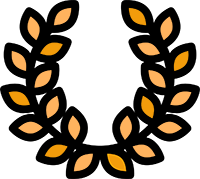 AWARDS: Best Experimental Short Film. Izmir Short Film Festival/ Best Experimental Film. IFSAK National Short Film Festival
OFFICIAL SELECTIONS: World Premiere Ann Arbor FF/ European Premiere DokuFest/ Izmir International Short Film Festival/ RIDM - Montreal International Documentary Festival/ IFSAK National Short Film Festival/ Akbank Short Film Festival/ International Women's Film Festival KIN/ Seattle Turkish Film Festival Short Films/ Paris Turkey Film Festival/ Her Docs Film Festival/ Medfilm Festival/ River's Edge International Film Festival
Ankebût. A liberated woman
La multipremiada cineasta Turca Ceylan Özgün Özçelik utiliza retazos filmados de un entorno urbano para ilustrar los testimonios de una mujer que ha salido de prisión tras cumplir su condena. El crimen: Matar al hombre que abusó de ella por años.