This documentary blurs the margins of the artificial and the natural. A museum worker, a deer farmer and a taxidermist work silently while the animals watch them.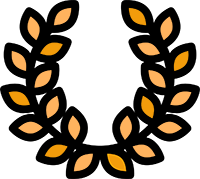 AWARDS: Best Film Editing, Best Score, Best Documentary Feature. National Lithuania Film Awards/ Best Sound, Best Editing. Lithuanian Film Awards/ Best Cinematography. Lithuanian Association of Cinematographers Awards/ Grand Jury Prize. Festival premiers plans D'Angers/ Director Week Award. Brussels International Film Festival
Animus Animali. When animals watch us
Whether moving or lifeless, animals are the focus of this documentary that observes how we humans interpret their world. Through a silent gaze, the film shows us how the worlds of a taxidermist, a deer farmer and a museum employee blend into a single indistinguishable universe.
To what extent should humans have an impact on the wildlife of animals such as deer? Is it valid to manipulate the dead bodies of animals with educational values in our museums? Whether or not these questions are of interest to filmmaker Aistė Žegulytė, everything floats around this mesmerizing documentary piece.