Everything around Asalif, an Ethiopian boy, is in constant change. The construction of a housing complex on his land affects his daily life, but with an endless imagination, Asalif embraces resilience.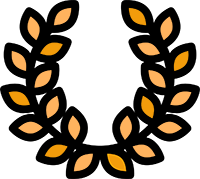 AWARDS: Best Cinematography. Sole Luna Doc Fest/ Best Cinematography. Social Impact Media Awards/ Opening Night Film. Addis International Film Festival/ Best Director Award, Honorable Mention for Best Documentary Feature. Addis International Film Festival/ Special Mention for Best Documentary Feature. RiverRun Intl Film Festival/ Best International Documentary Nominee. Fabrique du Cinéma Awards/ special screening in the artist's studio in Berlin. Olafur Eliasson Studios
OFFICIAL SELECTIONS: Berlin International Film Festival/ IDFA/ HotDocs/ Durban International Film Festival/ MiradasDoc/ Olympia Intl Film Festival for Children & Youth/ Thessaloniki Documentary Festival/ Human Rights Watch Film Festival London/ Festival Internacional de Cine de Cartagena de Indias/ Rooftop Films/ DOC NYC/ Rome Independent Film Festival/ Addis International Film Festival/ Sole Luna Doc Fest
Anbessa. The Little Lion of Ethiopia
The biggest condominium complex in East Africa, on the outskirts of Addis Ababa, Ethiopia, promises thousands of people a better way of life.
It's being constructed, however, on the farmland of 10-year-old Asalif and his mother, leaving them just a tool shed with no electricity or running water.
Anbessa is a lyrical documentary that takes us on a journey of childhood adventures and magical realism as we accompany a creative, sensitive and bold young boy using his imagination and sharp wits to battle forces beyond his control, and escape the stark reality of displacement.
Meanwhile, the city is growing around them and new property developers are knocking at their door.