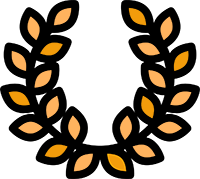 AWARDS: Best Feature Film. Internationale Filmfestspiele Karlsruhe/ Preis Fronte Difronte. Trento Mountain Festival/ Best Swiss Film. Swiss Mountain Film Festival Pontresina/ Prix du Film Nature et Environnement. Autrans International Mountain Film Festival/ Best Newcomer Award. Dutch Mountain Film Festival
OFFICIAL SELECTIONS: Visions Du Réel/ Solothurner Filmtage/ Festival International Du Film Alpin Des Diablerets/ Cervino Cinemountain Festival/ SINFF/ Du Cinema Au Coeur Du Réel/ Russland Tour/ Festival «TAGE DER SCHWEIZER KULTUR»/ Festival Cultura Alpina
Alptraum. Two castaways in the alps
Armed with a camera, a manual and plenty of enthusiasm, two childhood friends decide to take on the adventure of being on an alpine pasture during the summer.

They just want to revive their friendship, find freedom and make a film about their time on the alp. But their dream fades gradually and relentlessly as the inhospitable environment, rivalries generated by the presence of a shepherdess, sick and finally perished livestock take their toll.
The result is an alpine film devoid of embellished cows and Swiss crosses, but is instead unsparing, shocking and utterly honest – and at times incredibly funny.