In the middle of a moment of uncertainty in his life, a young filmmaker undertakes a revealing trip from France to Goteborg, Sweden, to take the ashes of his grandmother to her homeland.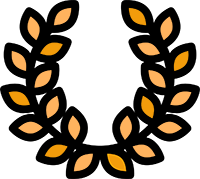 OFFICIAL SELECTIONS: Visions du Réel/ Etats généraux du film documentaire de Lussas
Alone With Anna, When ashes become new airs
Axel Victor is going through a critical moment in his life. He has just finished his film school, has recently broken up with his girlfriend and his beloved grandmother passed away a few days ago.
The ashes of his ancestor rest in a black container in the house of his family, in France, waiting for a relative to transport them to a lot of land that belongs to her in Sweden, her homeland.
Encouraged by his grandfather and his mother, who see on this trip an opportunity to refresh his life, Axel undertakes a trip to Goteborg accompanied only by the remains of his grandmother.
Axel's reflections, short phrases shredded throughout the documentary, allow us to occupy a privileged point of view in first person, where the seemingly touristy images of Goteborg become postcards of uprooting, a sentiment that Axel confronts since his arrival.
Meeting with Clara, a young Swedish woman who stumbles on his way and with whom he begins a loving relationship, will mean an important and emotional achievement in his aim to belong to a land that, without having inhabited it, is his.