For the protagonists of this film, life on land is on hold. On board a cruise ship, normality has other rules. This short film makes a humorous dissection of tourism at sea.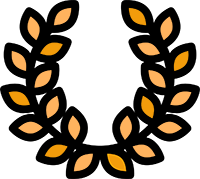 AWARDS: Honourable Mention for Best Documentary Short. Philadelphia Film Festival/ Short Riga Special Mention. Riga International Film Festival/ Golden Dove for Best Short Documentary. DOK Leipzig/ Official Short Film Competition Special Mention. Gijón International Film Festival/ Best Live-Action Film. PÖFF Shorts/ Best Documentary. Tampere Film Festival/ Short Film Competition Special Jury Recognition. SXSW/ Best Documentary & Woman to Watch. the Underexposed Film Festival/ Alberto Signetto Best DocuShort Award. The Skepto International Film Festival/ Best direction. Central Switzerland Film Award/ Best Short Film. Swiss Film Award Quarz
OFFICIAL SELECTIONS: Venice International Film Festival/ Toronto International Film Festival/ Quebec City Film Festival/ El Gouna Film Festival/ Hamptons International Film Festival/ Uppsala International Short Film Festival/ Curta Cinema - Rio De Janeiro/ International Bosphorus Film Festival/ Dok Leipzig/ Geneva International Film Festival/ Internationale Kurzfilmatage Winterhur/ AFI Fest/ IDFA/ Gijon IFF/ Tenerife Shorts/ Corto Dorico/ Verín International Short Film Festival/ Aguilar de Campo International Short Film Festival/ Bogoshorts/ Doc En Court/ London Short Film Festival/ Kustendorf Film and Music Festival/ FIPADOC/ Minimalen Short Film Festival/ Internationale Festival Zeichen der Nacht/ Sundance Film Festival/ Pendance Film Festival/ Clermont-Ferrand International Film Fesitival/ Big Sky Documentary Film Festival/ Shorts That Are Nor Pants/ ZagrebDox/ Tampere Film Festival/ Medina del Campo Film Festival/ SXSW/ Film Fest Sundsvall/ Vera Film Festival/ REGARD Saguenay International Short Film Festival/ International Short Film Week Regensburg/ Short Waves Festival/ Landshut/ Underexposed Film Festival/ Full Frame Documentary Film Festival/ Athens International Film Video Festival/ Busan International Short Film Festival/ AFI DOCS/ Palm Springs International ShortFest/ Melbourne International Film Festival/ Odense IFF
All Inclusive. Life on board a cruise ship
A workout on the sun deck, a conga line in the dining hall, a photo shoot with the captain, or a beauty contest for all ages: fun around-the-clock is guaranteed on a cruise, while you float along with your hotel room.
The sea-faring holiday fortresses have come into vogue and business is booming. In the towering ship's wake, we are left behind with a hoard of digital memories and a cloud of exhaust fumes on the horizon.